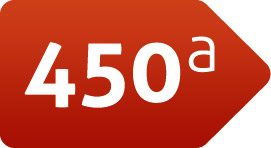 450 MHz Alliance is an industry association that represents interests of the 450 MHz spectrum stakeholders. Our members include as traditional wireless industry companies such as wireless carriers and equipment manufacturers, as well as companies representing various vertical markets for machine-to-machine communication. We strongly believe in potential of the 450 MHz spectrum, and one of our main tasks is to help our members to achieve their objectives that otherwise would have been difficult to achieve if done on its own.
---
General Assembly
The Alliance offers various forms of collaboration. All members have the opportunity to meet with one another during our semi-annual general assembly meetings. These meetings give perfect chance to get up to speed on industry news, trends; they provide friendly environment for networking.
---
Working Groups
450 MHz Alliance working groups is the place where members can really make the difference by active participation. The working groups address technical, business and regulatory issues surrounding the 450 MHz band. You can see detailed description of our working groups here »
---
Seminars & Workshops
To address specific aspects of the 450 MHz industry, 450 MHz Alliance holds seminars and workshops where specific issues of interest discussed in detail.