On 17 October 2017, 450 MHz Alliance held it semi-annual general assembly in Hong Kong. The meeting was a big success: many operators and vendors came to see and share what happens in the 450 MHz band industry. The year of 2016 has brought up many exciting news and many more to come as both telecommunication community and verticals getting better understating of all advantages of the band and its important role that it can play whether it is mission or business critical infrastructure or a remote school or hospital that now have mobile broadband.
Allow us to walk you through some photos we took during the meeting with our commentary.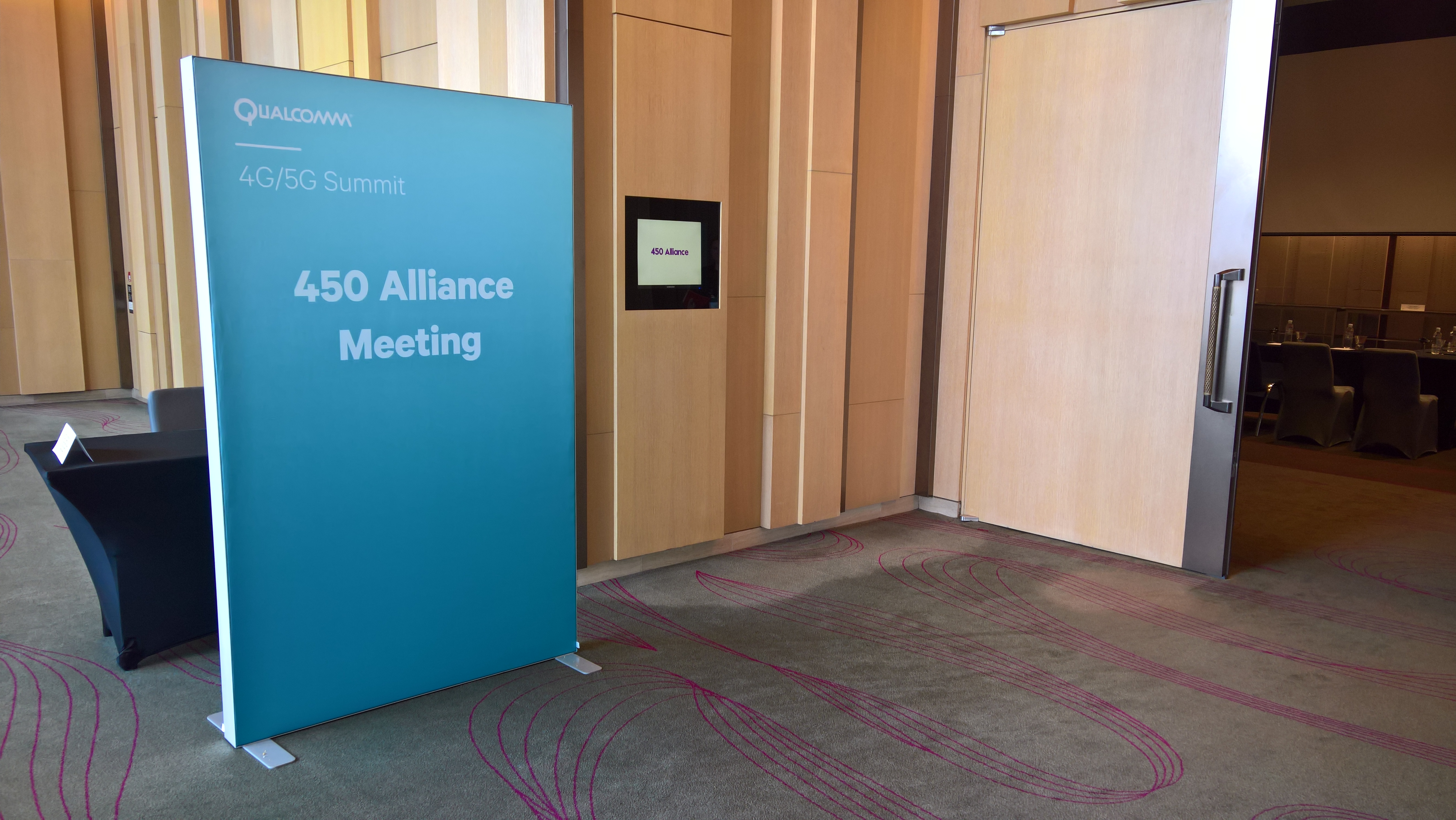 The meeting was held at W Hotel, a venue for Qualcomm 4G/5G Summit along with Ritz-Carlton hotel.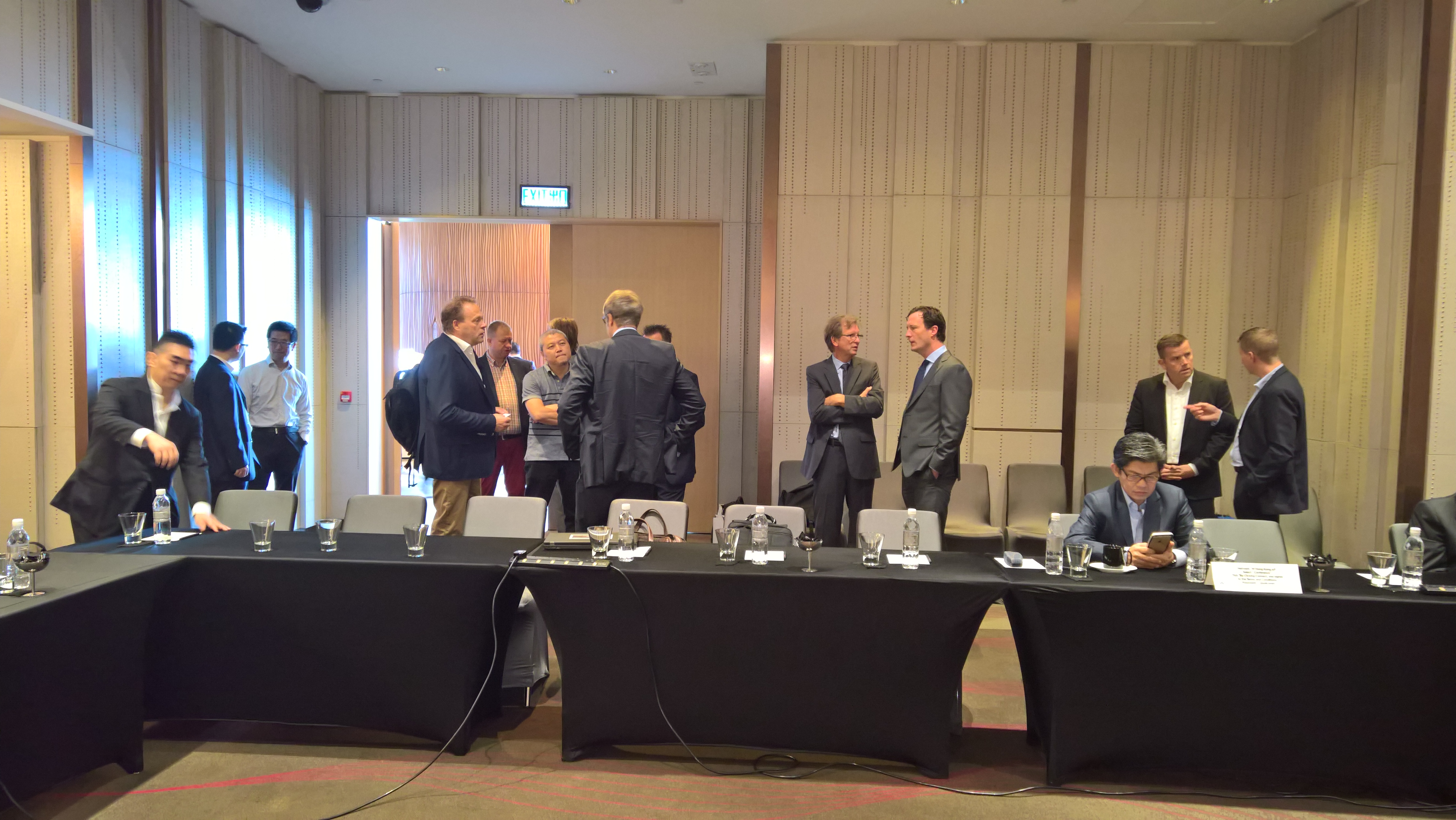 Before and after the meeting and during breaks, networking is a big part of our events. Our guest came from three continents and this is the opportunity to have a face-to-face exchange.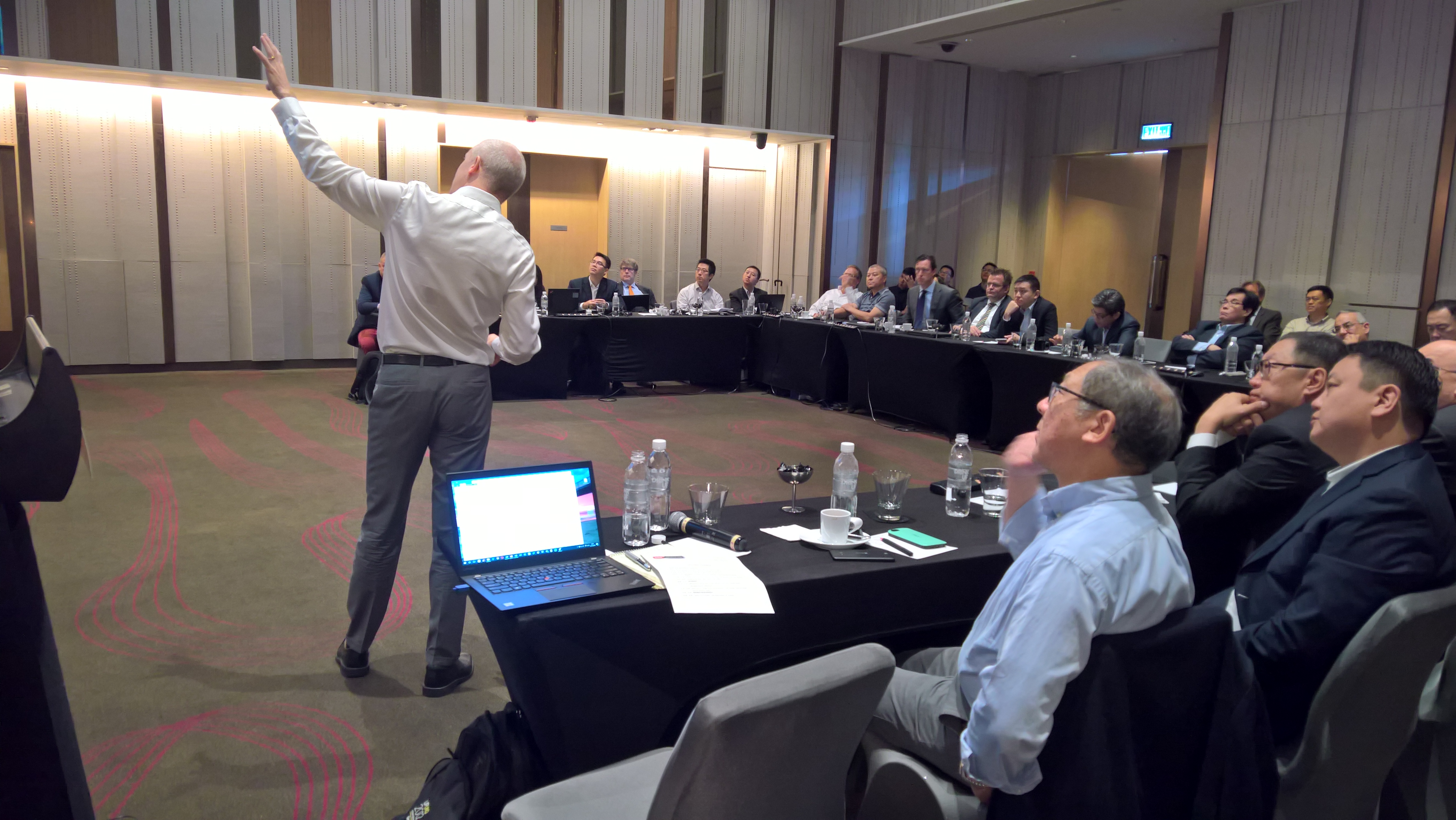 The first part of the meeting was dedicated to 450 operators. They shared their progress and gave us a vision for their future developments. On the photo above is Gösta Kallner, CTO of AINMT. AINMT is expanding its LTE-450 network operations from Scandinavia to Asia: Philippines and Indonesia. Even though Sweden and Norway are so much apart form Philippines, they have lots in common: lots of rugged terrain, remote populated areas and lots of islands. AINMT is expert in providing mobile broadband among other services to those areas. Broadband Anywhere, a local operator, will benefit from AINMT's experience while deploying and operating network.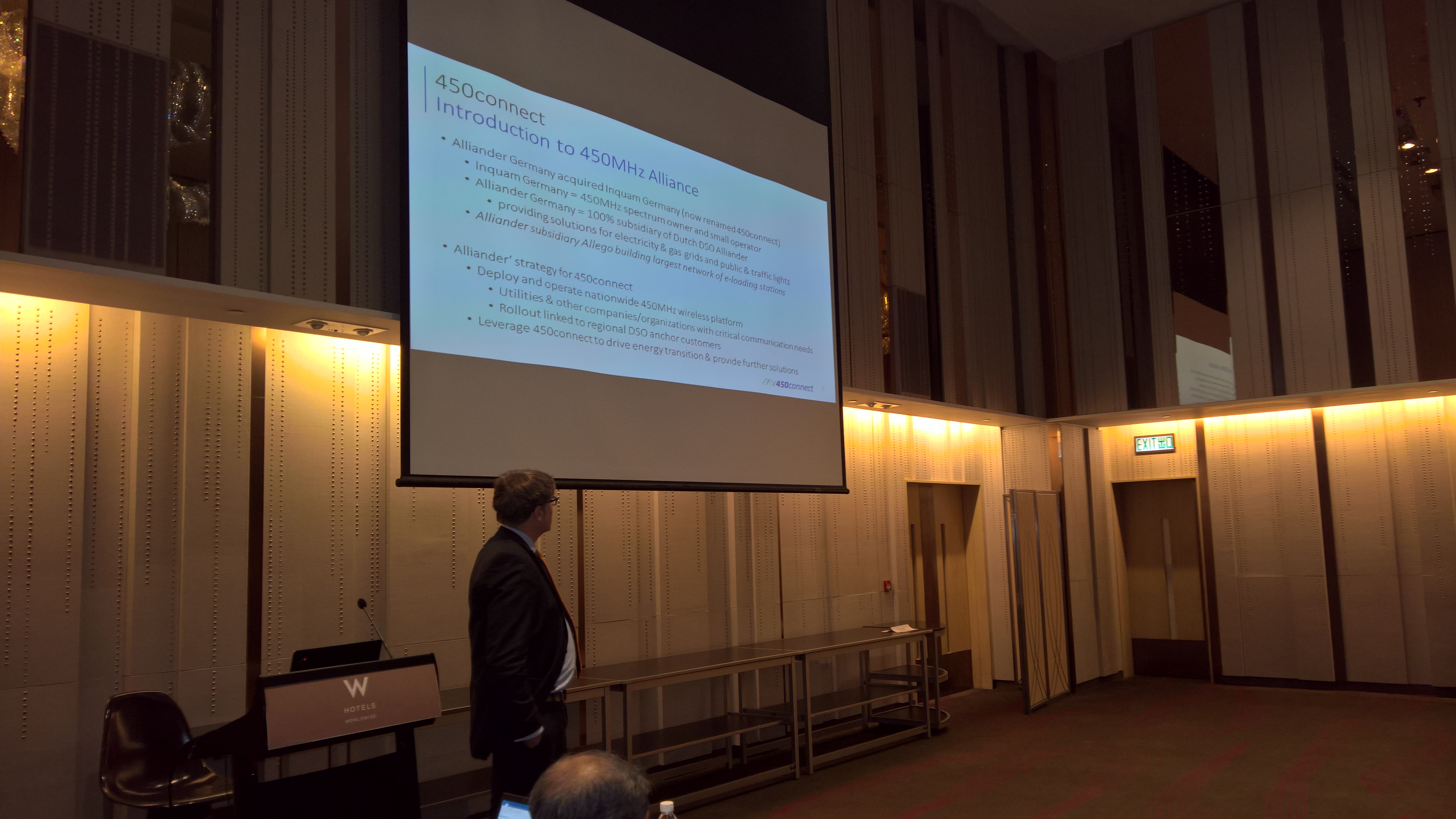 Great news coming form Germany! Alliander Germany under the name 450connect will soon begin providing solutions for electivity, gas grids, public and traffic lights. Carsten Ullrich, Managing Director of 450 connect, on the photo above, presenting strategy and vision for the new 450 operator in a largest European market.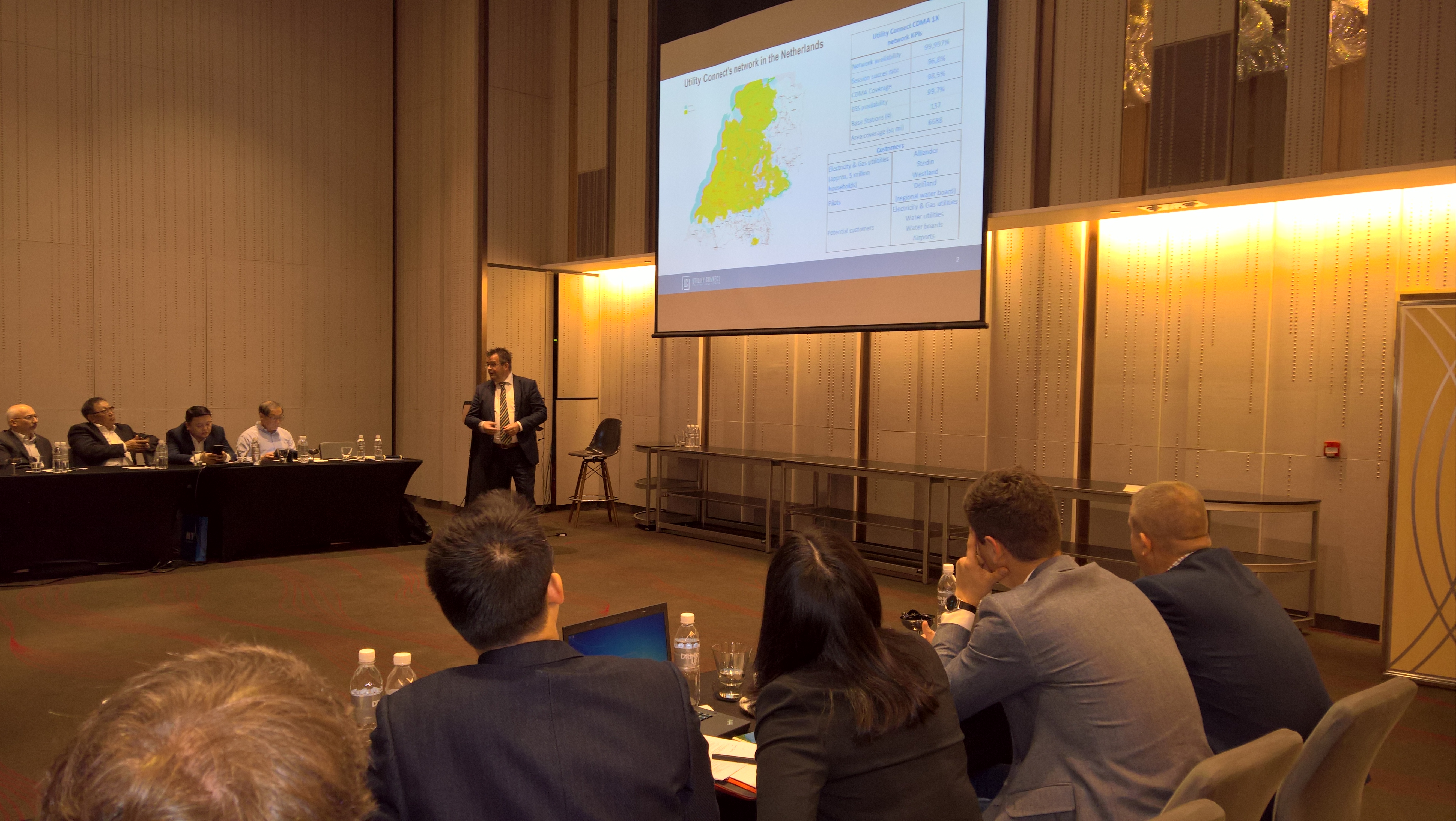 Arjan Olde Damnik, CEO of Alliander Telecom and Utility Connect is giving update and sharing future plans for the first smart grid and lighting network on 450 MHz band in the Netherlands.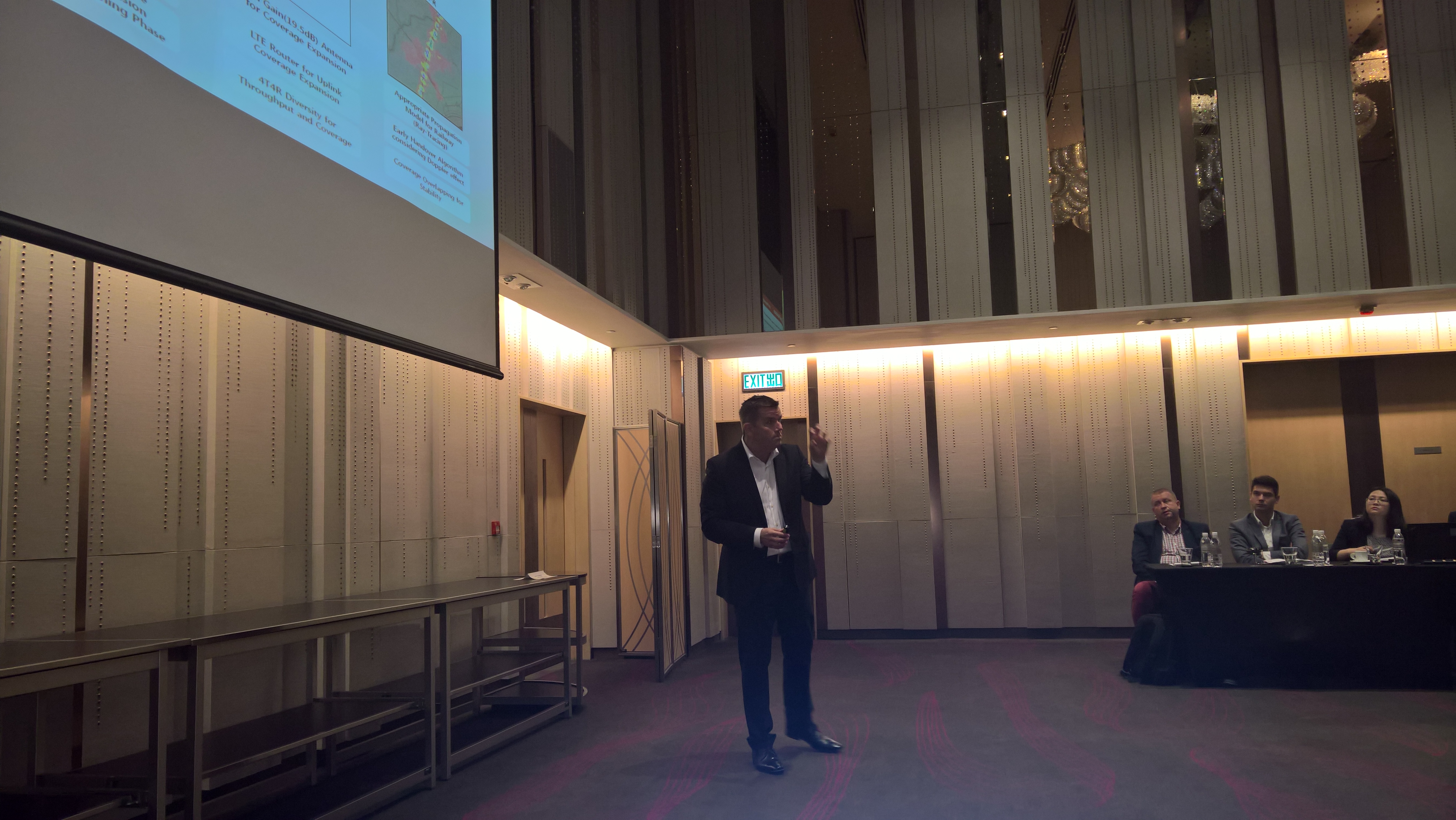 Nokia's Noel Kirkaldy (above) is making case for mission critical and business critical applications perfectly suitable for 450 MHz band.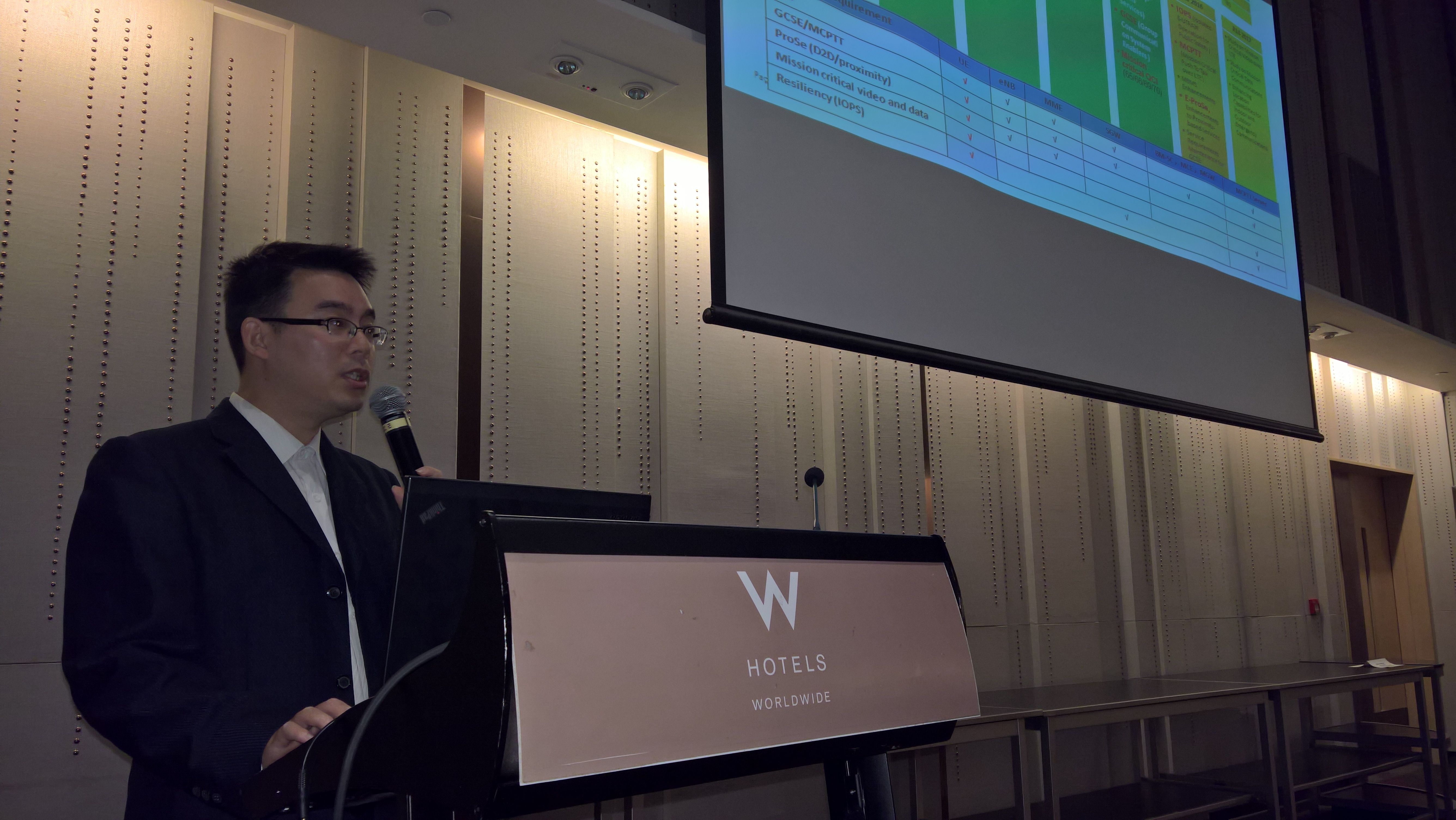 Another stronger supporter and proponent of 450 MHz Band, Huawei, is talking about how Public Protection and Disaster Relief (PPDR) can benefit from operating on 450 MHz band. Above is Liu Sibai ,Wireless Product Line Management.
We had many more distinguished speakers from our vendors and other parties. Attendance of the meeting went beyond any expectations. As you can see on the photo below, we had to ask  for extra chair several times even though some people were moving in and out.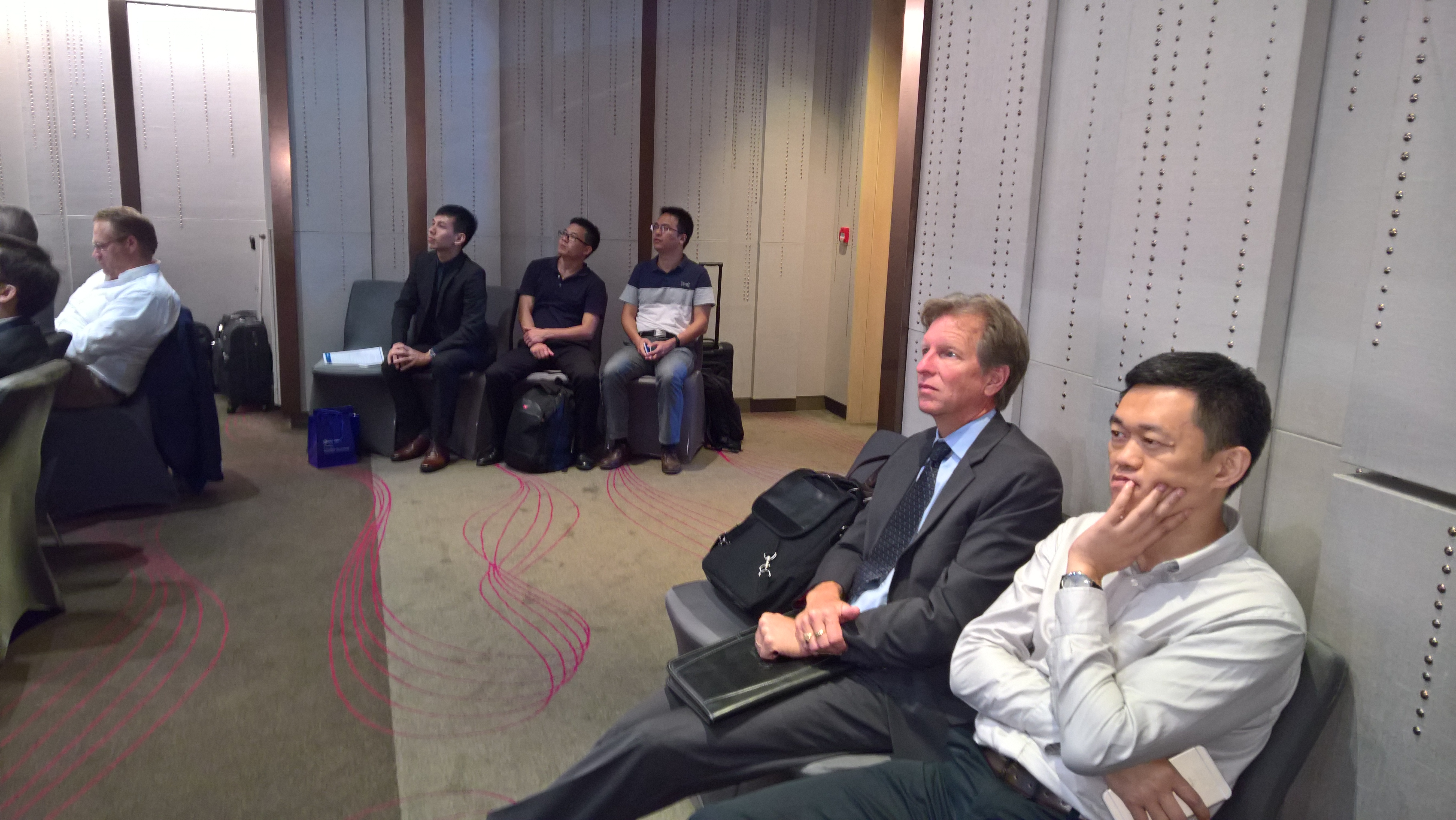 ---
450 MHz Alliance wants to express its appreciation to Qualcomm, a member of 450 MHz Alliance, who kindly provided us with first-class facilities and other necessary means to have a great meeting.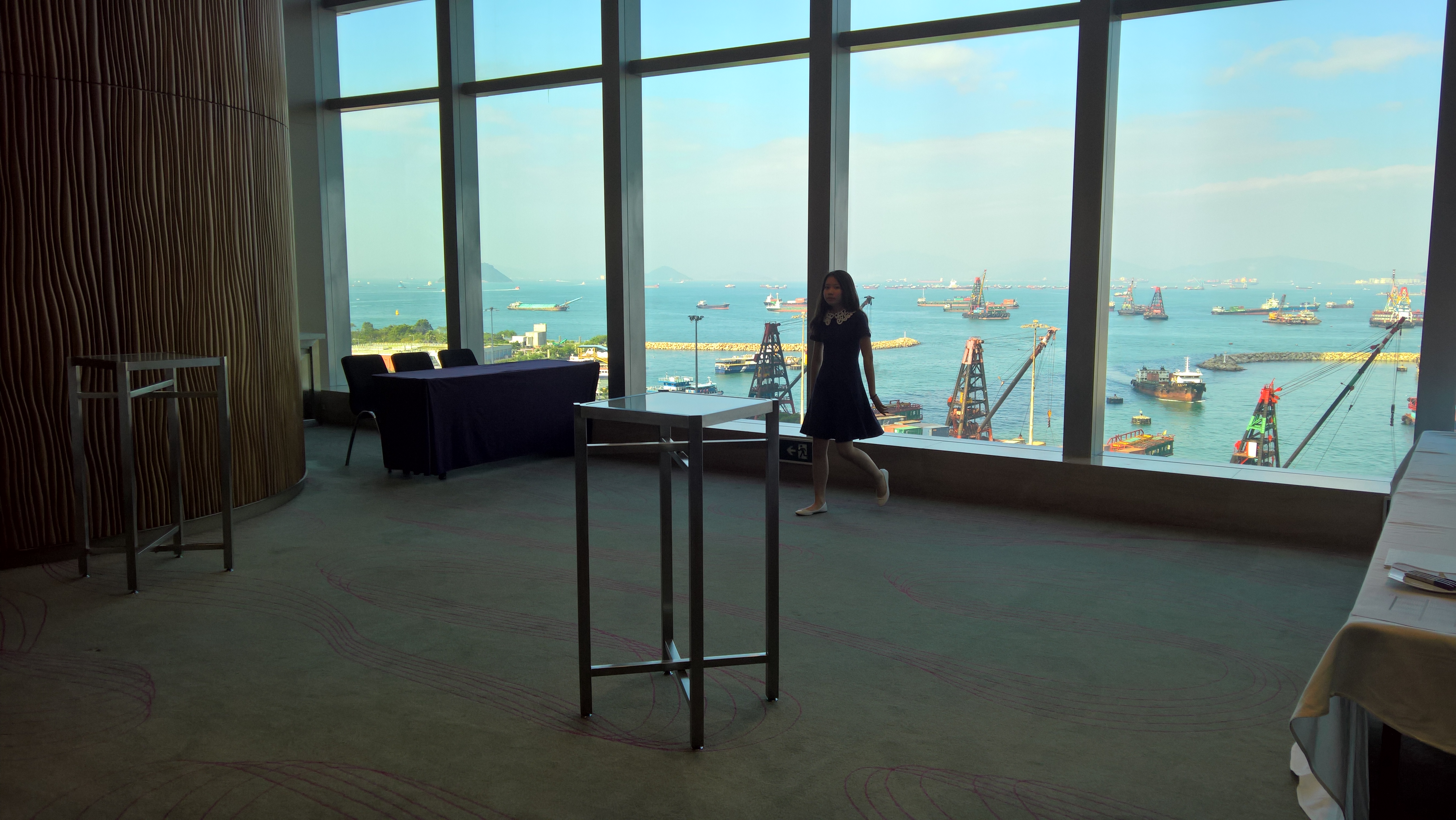 Post Scriptum
The sky were not that blue the following day and after. We hope every guest went back home safely.